Introducing #SMWiTO's Official Venue Partners
A major event in other cities around the world, Social Media Week is back in Toronto after a three-year hiatus.  SMWi Toronto is an independent Social Media Week being held from June 6th– 9th. The event features key influencers in the local social media scene, and showcases some great spaces in the downtown area. We at SWMi Toronto are proud to announce partnerships with BrainStation and BrightLane which are located in the King West area. These spaces foster creativity, collaboration, and entrepreneurship – all key themes in the fast-moving social media environment.
Founded in 2012, BrainStation is a progressive educational institution that provides a concurrent program that changes and grows with the industry. Their mission is to power the next generation of creators through active, hands-on classes led by industry professionals empowering students with the confidence to shape their own future.
Located in the heart of The Entertainment District at King & Spadina (460 King St W), BrainStation has embedded itself in one of Toronto's trendiest neighbourhoods to live and work in. This culture is matched by the learning space and open-concept feel of the building, (who doesn't like exposed brick and beams?) promoting creativity and inspiration. BrainStation will be one of the hosts for SMWi Toronto attendees on Wednesday, June 8th and Thursday, June 9th.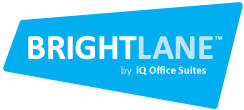 As the official "Hub" of #SMWiTO, BrightLane is a new event and office space also located in the heart of King West's creative design district. A beautiful historic brick building serves as home to a variety of small businesses – including SMWi Toronto hosts, Pinch Social – working alongside one another while sharing resources and space. The dog-friendly space has multiple floors, each with its own colour scheme. Their slogan, "Connect, Collaborate, Innovate" defines an initiative to empower small businesses and entrepreneurs. These words are indicative of the flexible tight-knit community that provides emerging businesses all the resources they need to succeed.
Both BrainStation and BrightLane will be hosts to key events as part of SMWi Toronto. None other than the #6Dad himself – Norm Kelly will be highlighting this year's event. Norm and other key speakers will be spread throughout the three-day, four-night event which will also feature networking opportunities, office tours, and even a social media scavenger hunt in the King West area.
The #SMWiTO team would like to thank both BrainStation and BrightLane for their partnership and involvement in the return of this great event to the city we love. Social Media Week is a great opportunity for anyone working or interested in social media to gain insight from social media influencers and professionals – click here to purchase your early bird passes today and save 20% off general admission.